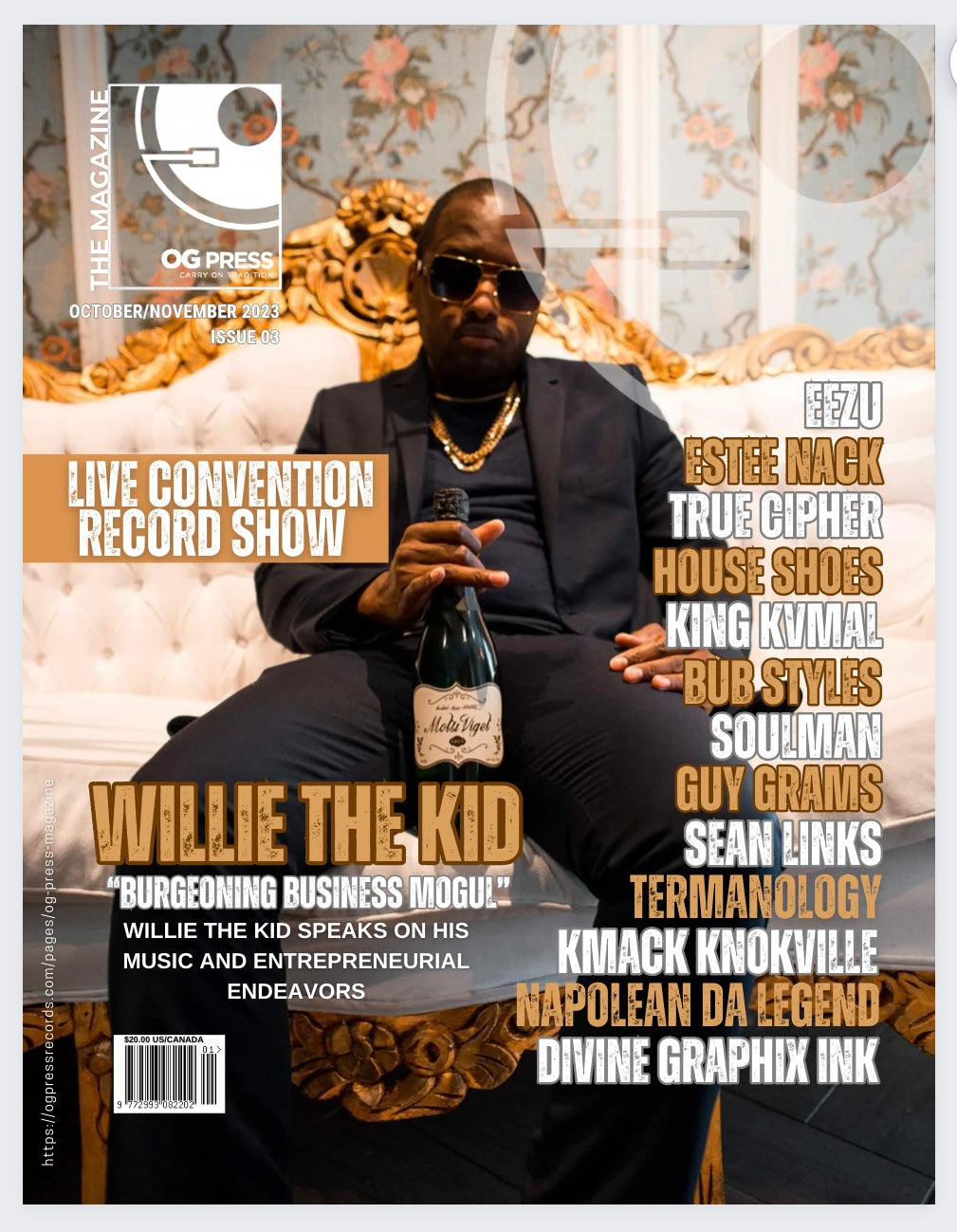 OG PRESS MAGAZINE ISSUE #3
IT'S FINALLY READY FOR THE WORLD! OG PRESS MAGAZINE ISSUE #3 -
OFFICIAL RELEASE DATE MONDAY OCTOBER 9, 2023!
Underground hip hop artists… Culture news… and much more. COVER STORY- WILIE THE KID | ESTEE NACK | NAPOLEON DA LEGEND | BUB STYLES  | HOUSE SHOES | PHILL MOST CHILL AKA SOULMAN | GUY GRAMS | KMACK KNOKVILLE | LIVE CONVENTION | DIVINE GRAPHIX INK CLOTHING | BRIAN NEAL | ART BY EEZU ONE | LIVE SHOW PICS AND MUCH MORE!!!
BUY YOUR COPY TODAY!!
OG PRESS MAGAZINE